Join us Sundays: Nepali Service starts at Noon
following Intercultural Service at 10:30
जय मसिह Jai Mashi : Immanuel Fellowship
"Jai Mashi" means something like "Messiah is Great!" and it is the traditional greeting for Nepali speaking Christians (similar to the Hindu "Namaste").
Knox is the spiritual home to a large Nepali-speaking Bhutanese community.  They are refugees (with a few exceptions) from refugee camps in Nepal were they lived after being forced out of Bhutan. This ministry really began in 2009 when Damber Khadka, a refugee newly come to Canada, opened the heavy wooden doors and walked in to Sunday worship.  He found a globally diverse community that he describes as ready to welcome him as a brother, a friend, a child of God: a community that recognized his leadership skills and opened itself to his ministry among them.  (More Information on Bhutanese Refugees.)
Is it Nepali or Bhutanese?
Some folk call themselves "Bhutanese" and others say they are "Nepali", what's up with that?  Well the older folk say they are Bhutanese because they were born and lived in Bhutan.  But those born after they became refugees in the camps in Nepal, say they are Nepali, because it is the homeland they know.
All speak Nepali, however.
A few years later Knox committed itself to develop the ministry, Immanuel Fellowship, and to do so in an intentionally intercultural way – creating a space for the newcomers to pray and worship in their most familiar language, Nepali, but also to engage folk with the diverse communities at Knox, weaving together a new truly intercultural faith community.  In 2011 Damber was hired to coordinate this work and he is now a candidate for United Church ministry and a student at the Atlantic School of Theology.  The community of about 70 represents 12 to 14 family groups.
Worship and Community are the Pillars For Jai Maish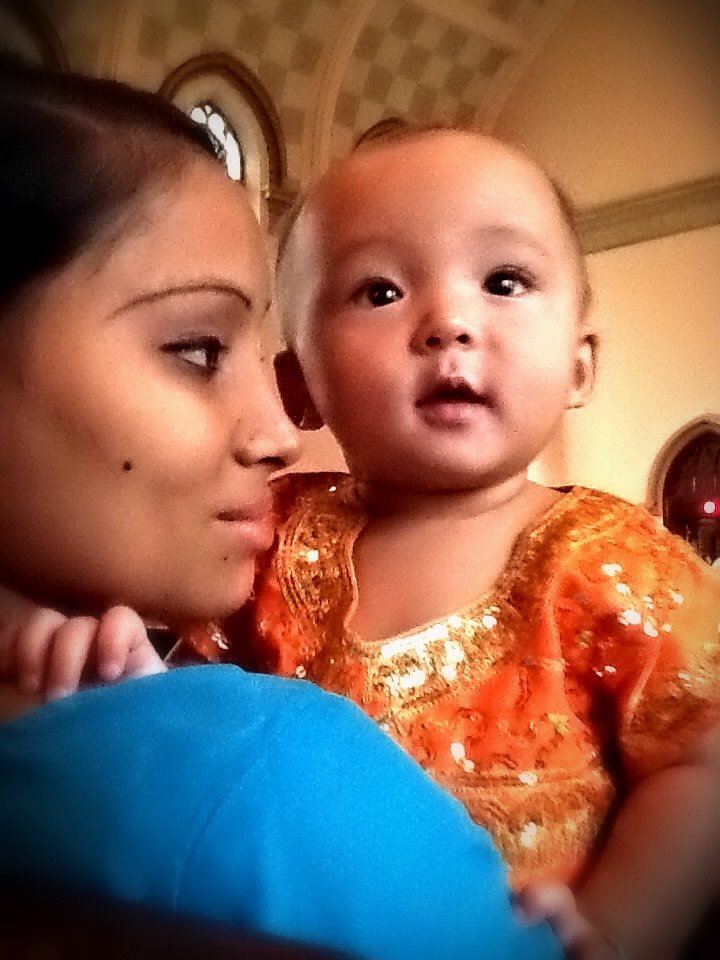 Worship is spirited and fully embodied. Singing is energetic and accompanied by movement. Guitars and drums are instruments of choice. Dance is integrated into worship, sometimes in a more formal choreographed way and often spontaneously.  Services are long by usual United Church standards: many attend the intercultural service in the sanctuary and when it draws to an end at noon, they shift to the chapel and continue long into the afternoon.  All are welcome, even if the do not understand the words, you will understand the spirit!  It is vibrant!
In worship the tradition values healing services and they are a planned part of both the intercultural service and the gatherings of the Fellowship.  By tradition the Nepali practice adult baptism by full immersion, but as the families are becoming more integrated into the United Church infant baptism is becoming the norm.
In the Nepali tradition, worship services called Cottage Meetings are held in homes. The flow of teaching, preaching and singing and a time of testimonial sharing is reminiscent of the pattern early church communities may have had, meeting in small circles of friends making public proclamation of their faith.  Some home services are memorials, funerals or dedications of children.
There are small group mid-week ministries throughout the year, including a Mother's Meeting and youth fellowship.
The spirit of the community is in the youth
Nepali young people keenly gather
mid-week as well as Sundays for worship and social time.  Growing up in Canada they are a helpful bridge between culture and language for Knox's diverse membership.
They form the core of the children and youth programming at Knox and are actively involved in youth events offered by the wider United Church. Knox has been able to support attendance at national church "Rendezvous" events and regional "ALF" events.  Knox young people are providing leadership and with God's help they are developing the skills which will serve the congregation into the future.