For Rental Information contact
Ruth Gurung, Secretary
204.942.4579  admin@knoxwinnipeg.ca
A summary list of all the spaces available for rent
MAIN FLOOR
Sanctuary/Auditorium: Accommodates 1100
Chapel: Accommodates 80
Board Room: Seats 14
DuVal Parlour: Accommodates 40 - 80
LOWER FLOOR
Commercial Kitchen
McLeod Hall: Accommodates 175 - 250
Cafe Room: Accommodates 40 - 80
UPPER FLOOR
Gym: Accommodates 150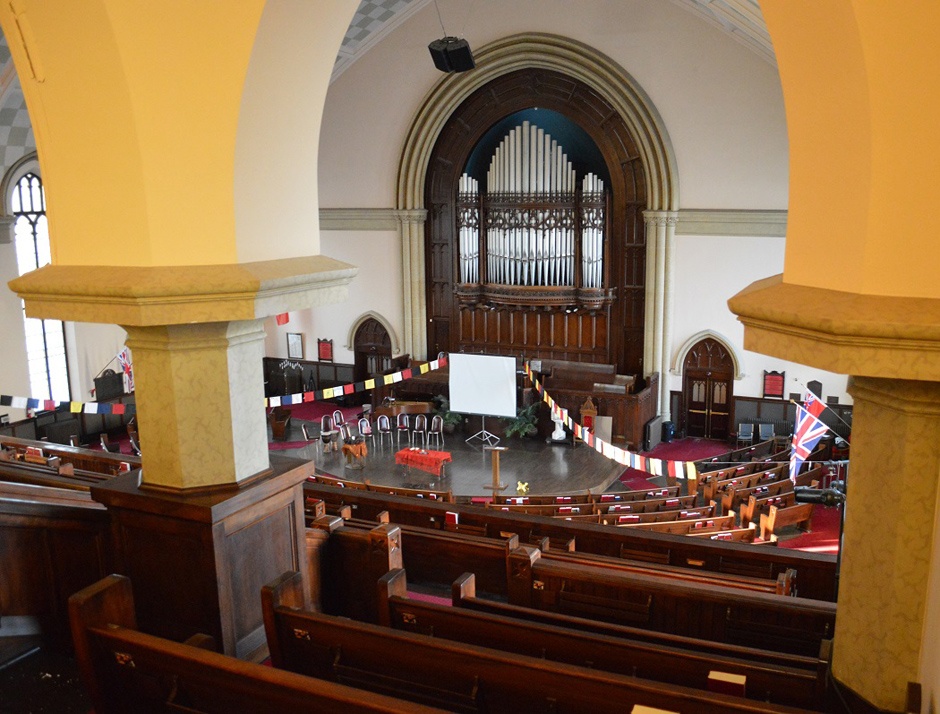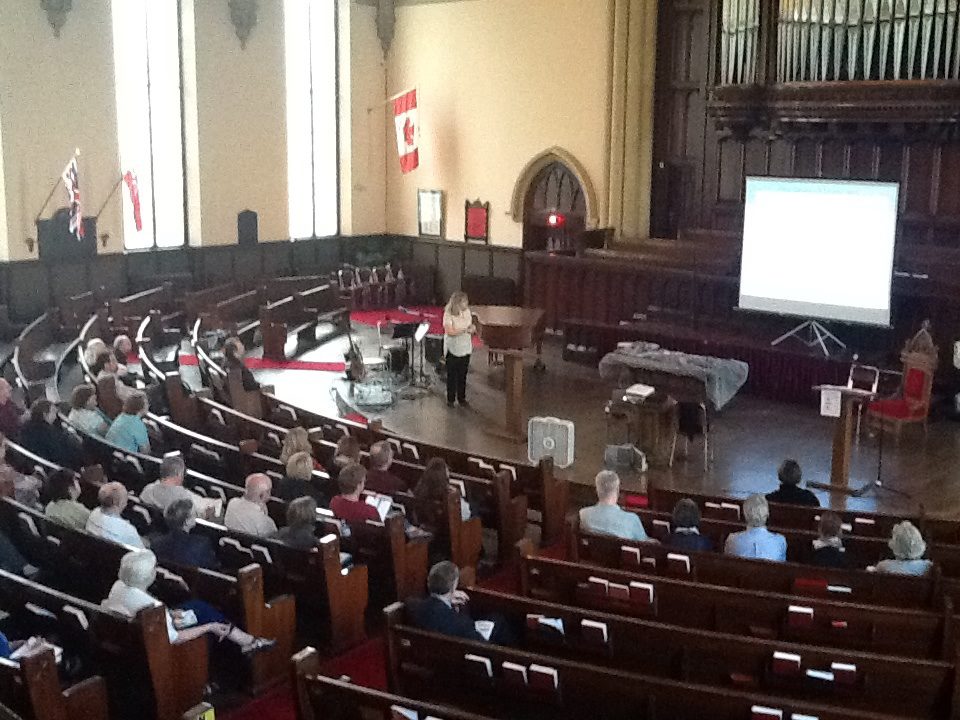 The Sanctuary/Auditorium seats 1150, with acoustics that rival anywhere in the city. The space is exceptionally bright with no echo/flutter (and almost no diminishment).  The large thrust stage is flexible. There is a Grand Piano and a Cassavant Pipe Organ. A sound system is available or you can provide your own.
This space is available any day or evening, except Sunday mornings (usually).
Interestingly, when the church was built over a 100 years ago it was intended to serve as a community performance and gathering space so all the religious symbols are portable.
To hear World Village Gospel Choir singing in the sanctuary, click here.
The Chapel is a lovely intimate space that seats up to 80. The ambience is subtle and generates a feeling of peace, making it suitable for weddings, funerals, but also for lectures and meetings.  There is a sound system and a piano. There is a main entrance at the wide centre aisle and a side entrance near the front.
There raised stage area is flexible and does not have any religious symbols.  The stained glass windows were originally at  Manitoba College (U of Winnipeg).
This space is available any day or evening except Sunday (usually).
The Du Val Parlour is a large and beautiful room with high ceilings, amber glass and antique carolean-style furniture. There is an adjacent kitchenette. The room can be used for receptions or workshops/meetings for up to 40 people, or for stand-up receptions up to 80.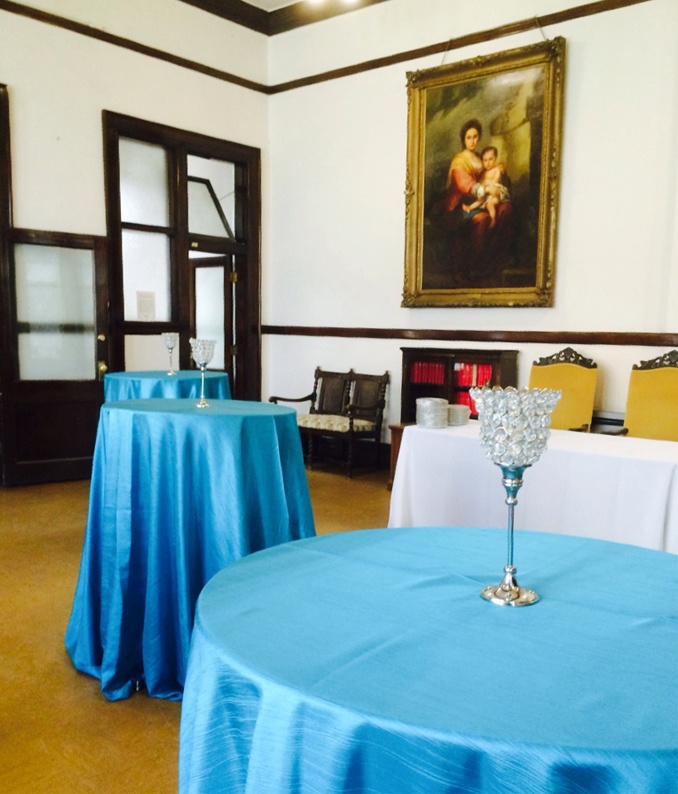 The Commercial Kitchen , renovated in 2012 is currently not available for community renters.  See Knox Community Kitchen, to learn more.
McLeod Hall can seat up to about 175, or accommodate a stand up reception of 250. 
Small café style tables are available, or round wooden tables, or larger rectangular plastic banquet tables. The kitchen is adjoining with an easy pass through.  There is immediate elevator access as well. 
McLeod Hall is adjacent to the Commercial kitchen and near a small kitchenette.
The Café Room is an informal space that can be used for groups of up to 80 and is suitable for meetings, workshops or a reception. 
It can be set up with café or banquet style tables or chairs with its high ceilings, and light ambience it is an inviting space.
This space is available days, evening and weekends.